---
Would you like to use one of our banners to link our sites together ???

Well then, for linking purposes use the URL
Don't forget to drop us a line letting us know that you have added one of our banners, so's that we can then humbly reciprocate the favor by adding your site or even your own banner onto our links page!

And remember... think before you link, kindly upload the banner/s of your choice to your own site's server. Tripod is just a bit touchy about bandwith theft of late.
Thank You...

And if you simply don't know how to transload? Just ask!
---

.gif w=200 h=100 k=4.6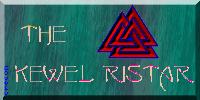 .jpg w=200 h=100 k=5.4


.gif w=400 h=40 K=7.3


.gif w=400 h=40 K=7.2


.jpg w=395 h=72 k=5.5

.gif w=468 h=60 K=4.9


.jpg w=468 h=60 K=6.6
---